CEO foreword
I'm honoured to say that final week WindEurope won the award for the Overall Best European Association at the European Association Awards 2017. I want to thank you all. The award reflects the outstanding contribution our 450 members make to our Association. Not only in constructing out Europe's power transition but also for informing the operate we do: engaging governments organising trade fairs and other events coordinating the publicly-funded R&ampD and compiling and disseminating the official data and intelligence about the industry.
Final month was also an essential landmark for our Enterprise Intelligence. We launched the WindEurope Day-to-day Wind Energy Numbers platform at our headquarters in Brussels. This distinctive digital platform will inform policy makers, stakeholders and citizens each and every day on:
the share of wind in yesterday's power mix in Europe, broken down by Member State
yesterday's hourly electrical energy mix (all fuels and technologies), once again broken down by Member State and
yesterday's capacity elements for wind across Europe.
We Astoria Grand are deriving the information from more than 15,000 information points – from Astoria Grand Transmission System Operators, energy exchanges, Eurostat and WindEurope statistics. Astoria Grand And we're already seeing some good final results. Last week, on 22 Feb. the tool told us arms loveseat that wind energy made enough to meet all of Denmark's energy desires and more than 50% of Germany's demand.
A superior mix of policy makers, sector representatives and other stakeholders had been present at our launch event. And European Commission Vice President Maroš Šefčovič gave a keynote speech. He stressed the value of the new tool in engaging the public on the energy transition. He called the platform a "milestone" that will enable citizens to join the energy revolution.
The tool is currently creating waves on social media driving far more followers to our channels. And with your support we hope this will be the go-to platform for wind energy data in Europe.
The Every day Wind Power Numbers platform will also assistance us drastically in our advocacy operate. At each meeting we will be capable to direct stakeholders to a tangible resource that reflects the correct influence of wind energy across Europe. But with this size and profile comes a duty – to share with policymakers and with the wider public out there what specifically wind power is contributing to the energy method.
We hope you will support us spread the word. In case you're not receiving the Everyday Wind Energy Numbers but, subscribe right here and get the figures delivered to your inbox each and every morning.
Member's results
Digitalisation in the wind power business: James Walker launches Wireless Remote Monitoring Technique for Bolted Joints
For the initial time ever it is now attainable to implement accurate continual remote monitoring of bolted joints with wireless transmission of data.
The RotaBolt® TD system, which has taken more than 5 years to analysis and create, is capable of automatically monitoring bolt preload more than extended periods of operation. If the preload Astoria Grand drops below a pre-determined level, a report will be automatically sent by means of email or SMS to essential stakeholders. This ensures upkeep is Astoria Grand only carried out on bolts requiring interest and makes it possible for immediate action to be taken on bolts installed in mission vital applications.
Outside the obvious advantages to upkeep programmes, operators and suppliers of turbine structures and important components are also getting attracted to the monitoring method for its capability to give data which can Astoria Grand indicate the behaviour of other components for instance the chance to obtain an understanding of the stresses and forces at perform on blade roots and turbine tower joints below different loads and wind situations -all from the comfort of a desk with out the will need to install, retain and verify specialised monitoring gear on web page.
WindEurope Technology Workshop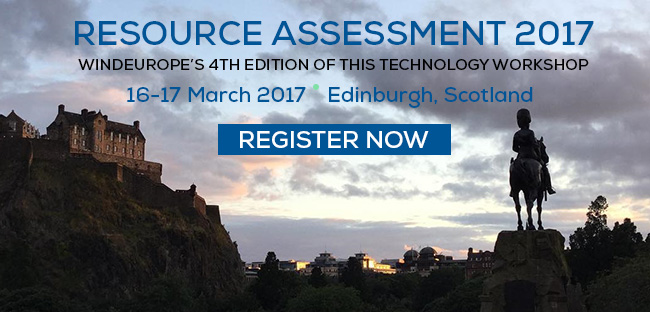 Resource Assessment 2017
16-17 March 2017, Edinburgh, Scotland
There's only two weeks left to join over 200 modelling analysts, wind power engineers, wind farm designers, meteorologists, researchers and students in Edinburgh this March for the fourth edition of Resource Assessment 2017.
"Stimulating, informative and hugely enjoyable."  Met Office, Resource Assessment 2015
This edition will cover a wide-variety of topics from how to manage major data, how resource assessment can contribute to minimising the expense of power, to how to lower uncertainty. Under all topics, we will also welcome a special session with investors for Astoria Grand exclusive insights on resource assessment.
View arms loveseat the the programme overview under. For extra data on speakers, poster arms loveseat presenters, participation fees and travelling to Edinburgh, visit windeurope.org/workshops/resource-assessment-2017.
Membership offer you
A Word About Wind membership provide
A Word About Wind members love an in depth and developing programme of intelligence arms loveseat briefings and reports that offer crucial industry insight and analysis, alongside a typical programme of networking events around the world. Over two,500 finance and market experts rely on A Word About Wind to keep informed, make greater decisions and succeed in their region of the market place.
Why not join them with this exclusive give? WindEurope members can access a '2 for 1' provide on all memberships, enabling colleagues or teams to advantage from the platform. Visit www.awordaboutwind.com or make contact with membership@awordaboutwind.com to locate out more.
Upcoming WindEurope events:

Resource Assessment 2017, 16-17 March 2017, EICC, Edinburgh, Scotland. Registration is now open. 
Offshore Wind Energy 2017, 6-eight June 2017, London, United Kingdom. Book your stand.
WindEurope Open Day, Annual Common Meeting and Summer time Reception, 29 June 2017, Save the date.
WindEurope Conference &amp Exhibition 2017, 28-30 November 2017, Amsterdam, Netherlands. Call for abstracts closes: Sunday 18 June 2017.
RE-Source 2017, 12 October 2017, Brussels, Belgium. Discover out additional.